In theatre and concert terms a Lighting Designer (LD) is somebody who defines the way in which the audience see a live performance. So that may sound a bit odd because surely there are directors and choreographers and so on, but if you think about it, you only see what is lit. The things that you don't see are not lit – it's the Lighting Designer that makes the choice between what doesn't get lit, what doet get lit, and how it gets lit.
So whether we're talking about Shakespeare or Punchdrunk or U2, behind all of those is a creative mind that is helping the audience get the story through revealing with light what they're seeing, in a particular order in a particular way.
Responsibilities of a Lighting Designer
Lighting Designers work in a huge range of scales. The lighting team for an international touring band might be a dozen people; the lighting team for London 2012 Olympics was 35 – so a huge team – and there are other people around the outside as well.
To some extent the Lighting Designer manages that team. But the Lighting Designer at The Print Rooms or The Finborough (theatre), or maybe for the support act at Brixton Academy is just one person. They've set out the kit, they've decided where the kit goes, they've plugged it all together, they're going to operate it, and when they've finished they're going to put it all back in the boxes and take it back to wherever it came from.
So working as an LD goes from being very hands on and building your own lighting system, right the way through to the very biggest shows, where being able to motivate teams of other people, teams of other very experienced people, and get them engaged in a common vision, get them to sort out the technology, while still keeping a keen eye on the art as well.
Technology in the service of art
When industry insiders think 'what is a Lighting Designer', it's very often described as 'technology in the service of art'. We use a lot of technology, and computers, and these days we use a lot of video and LED.
We do things called 'pixel mapping', which is where you can have an image projected onto an array of LEDs. That might be a moving image or static image. We do things like video mapping, which is where you wrap a video image around a 3D object, which might be a cube in the David Bowie exhibition which is touring the world at the moment, or it might be the front of Buckingham Palace for the Queen's Jubilee celebrations. All of that was under the control of the Lighting Designer Durham Marenghi, who designs the lighting for some of the biggest shows in the world – he did all the lighting for the Rio de Janeiro Olympics. Patrick Woodroffe does a lot of the stuff at a similar size: he did the London 2012 Olympics here, he does the Rolling Stones – his work is out with them at the moment.
We've got graduates from Central's lighting courses working in a variety of scales, from putting it all up yourself at The Finborough, or the Print Rooms which are both respected fringe venues in London, through to lighting shows at Saddlers Wells or The National Theatre, or at The Hampstead Theatre across the road from us. Jack Knowles has done a couple of shows there, and he's worked at The Almeida (theatre) as well, increasing his reputation.
Some assist the big name lighting designers, for instance Ben Jacobs assists Paule Constable – well actually quite a few people assist Paule Constable because she's incredibly busy – and then we've got the designers who work in concert fields. There's an increasing trend to form small companies providing design services to the concert lighting world..
Cassius Creative (who are Central graduates Squib Swain and Dan Hill) do lighting design and production design which is the whole look of the stage, for acts that range from small indie acts doing tryouts in clubs right the way through to bigger festival acts. When some of the students visited them at the start of the year, there were designs for various projects, things we couldn't talk about in public, that were going to be international tours, or main stage shows for the big festivals, and a big album launch.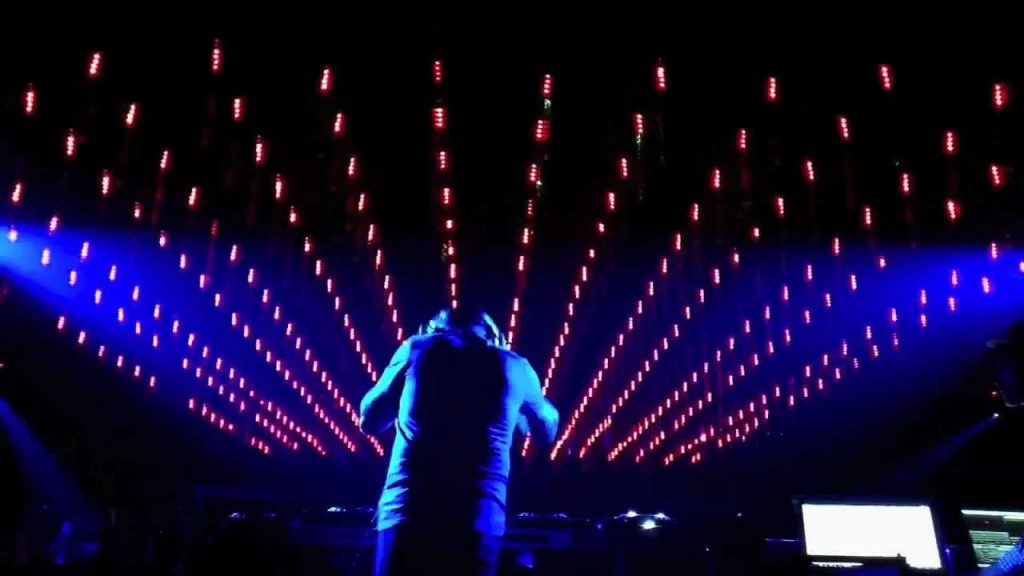 How do you become a Lighting Designer?
You have a passion. It has to start with a passion, it has to start with a way of looking at the world and want to take apart an image and work out how that's constructed and then want to do something creative to reproduce that image.
It's an odd thing but you can't see light until it hits things; but in a way a Lighting Designer has to learn to see the object lit before they've put light on it, so they can plan to put the the right instruments in the right places in order to get that light onto the object at the end of the process.
It's a really strange, exciting mix of technology, of art, of literature, and more, of finding ways to talk to show directors and others about concepts. These people often don't really want to talk about fixtures and colours, they want to talk about warmth, depth, shape, and a Lighting Designer has to be able to engage with that, and get inside the their head to some extent. This is a two way thing: you need to understand what your collaborators mean, and you need to get your ideas into theirhead.
Sometimes in theatre, the Lighting Designers becomes quite self-effacing because the director is taking all the plaudits for this beautiful looking stage, and as the Lighting Designer you're sitting there thinking, 'yeah I did 90% of that, 90% of that whole thing you're seeing on stage was me! Including moving him from there to there to make it look better and just changing that around a little bit.'
What sort of skills do Lighting Designers need, typically?
There isn't a 'typical' Lighting Designer, I would say. Except at that very small scale, Lighting Designers always work in collaboration with other people on the lighting team, as well as other people who are making the show.
So, you might be the kind of person for whom numbers float around in the distance and you don't really like to engage with them, in which case you'll need to collaborate with somebody who's got a really good grip on numbers for the technical and programming side of everything that's going to be done.
A different kind of Lighting Designer might be really very good at programming. We discourage Lighting Designers in training from programming their own shows because usually they're not good enough programmers to look up from the desk and see the stage when they're tapping away. But when you get really good at programming you don't look at the desk at all – you're looking at the stage and you're making things because you know exactly where your fingers need to go, almost like a touch typist or a pianist who's not looking at the keys. So that's a different kind of Lighting Designer.
Some Lighting Designers like to start with lots of lights on and pare away what is not needed. Other start with a single source, and build from there. There isn't a single right way to do it, there's only the way that wrks for you in that production. That's one of the things that makes working in lighting so interesting. No two shows work the same way.
What is Lighting Programming?
Lighting programming is recording the information that is required to make the lights do what the Lighting Designer wants them to do (or the video do what the video designer wants them to do It's almost always done using a dedicated computer with a specialist user interface, which will be keyboards and faders and touch screens, and encoder wheels and sliders and maybe other things as well. The lighting programmer listens to what the Lighting Designer is saying and makes it happen.
These days we use a lot of moving lights, whereas in the old days it was a lot of time spent rigging and pointing lots of lights, and then once you're in the rehearsal phase all you can really do is decide which of those lights is going to be on and how bright it's going to be. Now you can decide where it's going to point, how big it's going to be, how sharp it's going to be, how soft it's going to be, what colour it's going to be, as well as what intensity it's going to be and all kinds of other things as well, when you get into the more sophisticated things.
Lighting Transitions
One beautiful and really important thing is about how one lighting look changes into the next lighting look, the transitions – so often it's the transitions that help the audience follow the story: give them the cues, the permission to applaud a great song, to get themselves ready for a long ballad, to get themselves excited for a big poppy or techno number. It's the transitions into those things that set up the audience expectation.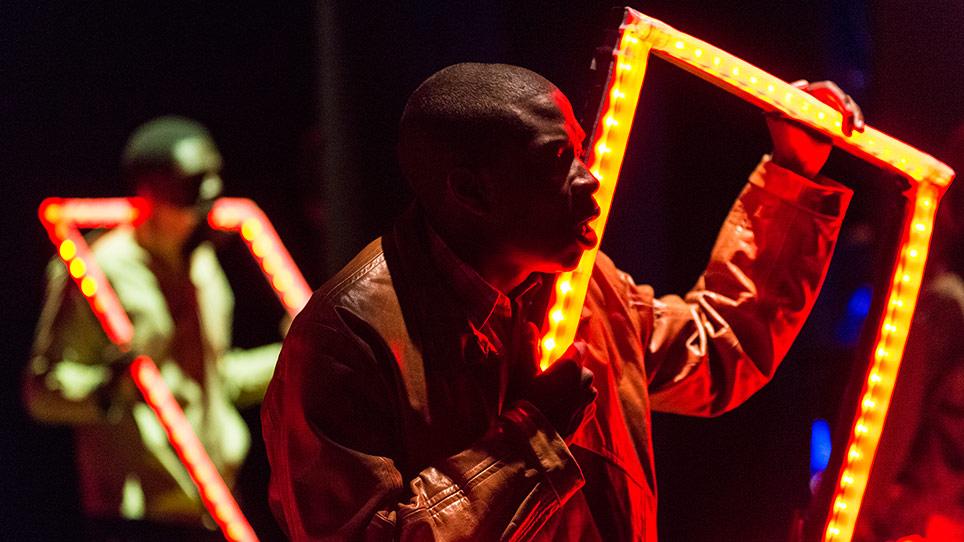 What are the career opportunities for Lighting Designers?
It depends on what you're trying to get into, where you want to go. As well as theatre and concerts, there are also events and architecture, lots of industries need Lighting Designers. Some have got slightly different processes but a lot of the same skillset – the organisation, the planning, the vision is much the same.
Concert lighting demands that you really immerse yourself in the concert industry, that you understand the trajectory of concert artists – who's coming up, who's coming down, who's likely to get money spent on them by promoters, record companies, by themselves sometimes – so that you are making productive use of your time. Whether you're doing jobs as favours or whether you're doing jobs for significant fees, they need to lead on to other things.
In theatre it can be a bit hit or miss. The real issue with theatre at the moment is that except at the larger scale, designers in general don't get well paid. So if that's what you want to do, you need to also make sure that you're capturing the technical skills that will get you well paid work while you're building your design portfolio to move yourself up into a position where you can earn a living as a theatre Lighting Designer.
But you need to be clear that no programme is going to enable you to do three years of study and walk straight into a secure enough theatre Lighting Designer practice to be able to support yourself – you're going to have to do other things. That might be programming, that might be technical work – or it might be bar work or ushering if you're really averse to doing technical work. I advise it to be technical work of some kind: programming, rigging or technical management, because it gives a chance to meet future collaborators, and good opportunities to see more experienced designers doing it.